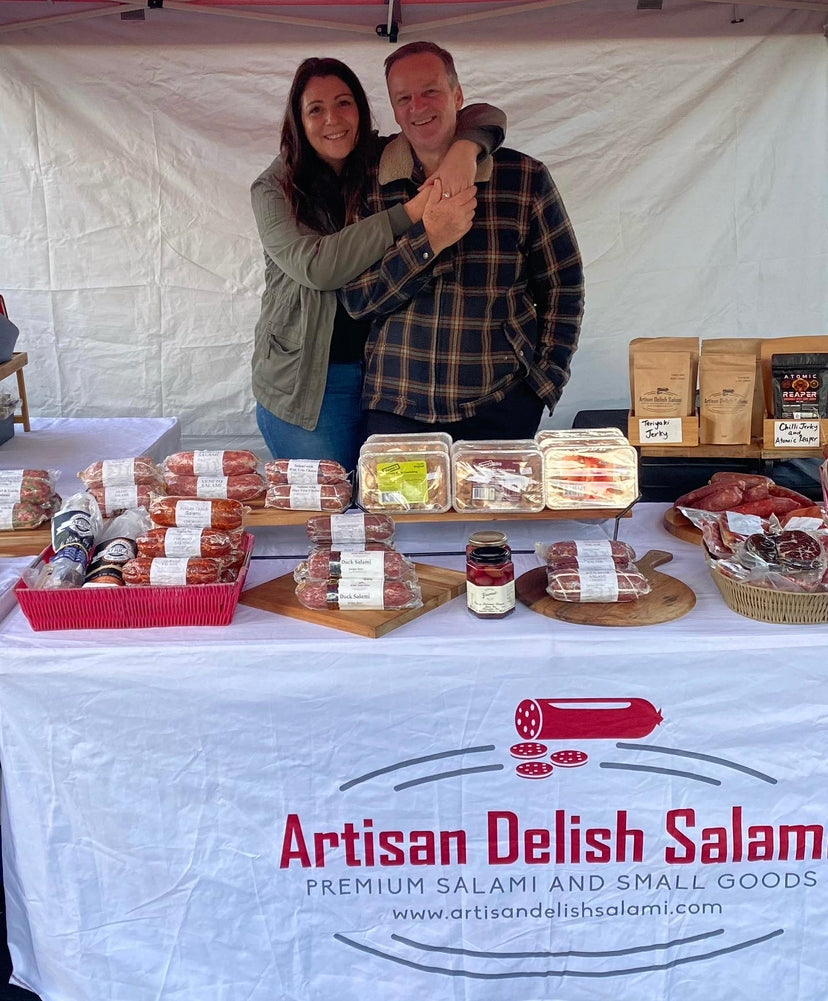 About Us
Artisan Delish Salami is a proudly Aussie owned and operated business. With strong European roots, we sell only the best artisan salami that's made with quality ingredients.
From local markets to online convenience, we have a delicious range of salami that's gluten-free, nut-free and dairy-free. Taste tradition, crafted with care. Indulge in unique selections like Free Range Wild Boar, Venison, Beef, Kangaroo and Duck.
Learn More
We Offer Wholesale Options!
We offer wholesale options on bulk orders and already partner with some amazing businesses, supplying them with our premium salami. To enquire about our wholesale options, please contact us today!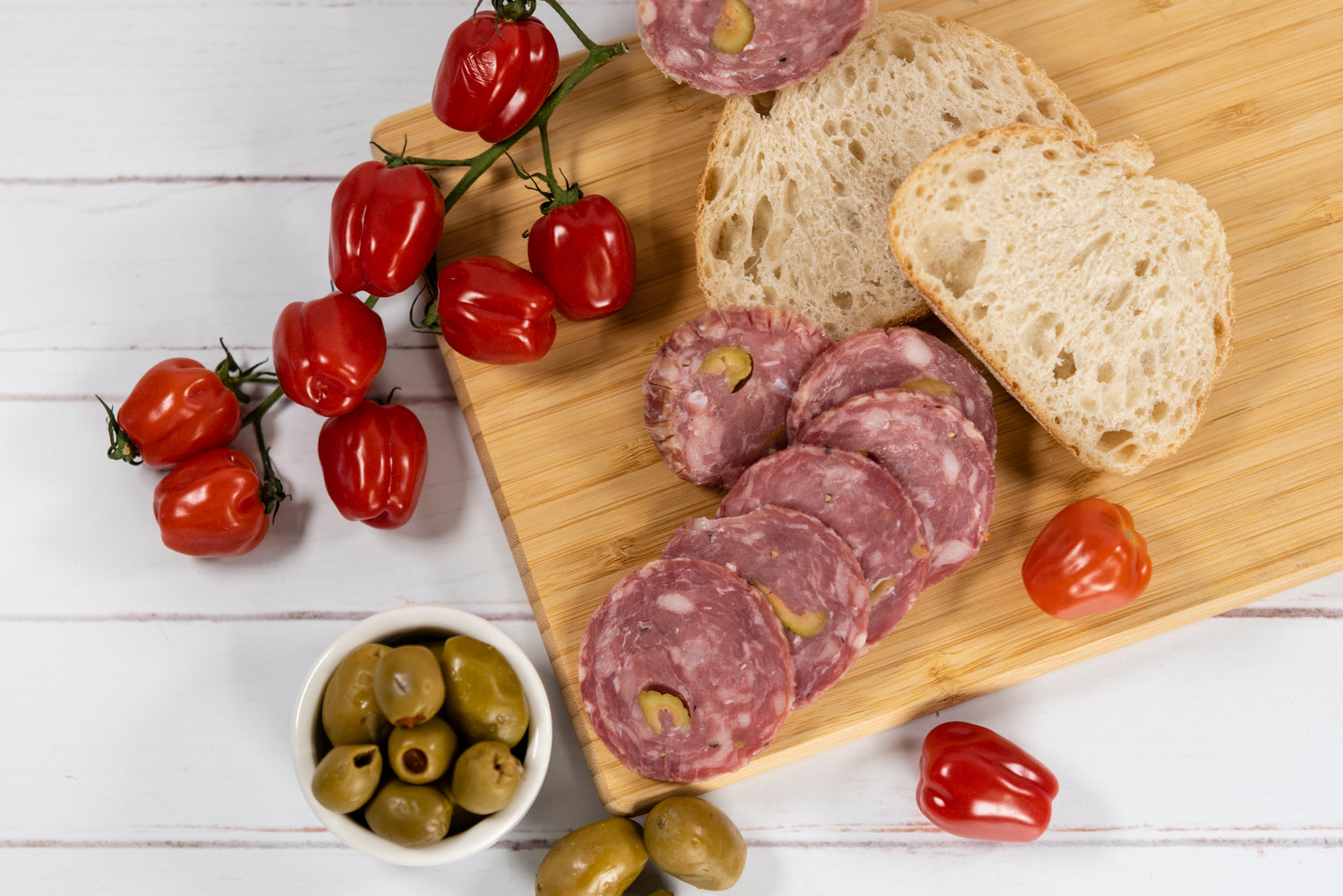 Perfect for a Platter!
Enhance your nibbles platter with our premium salami - Ideal pairing with olives, dips, cheese, wine and bread. Our cured delights elevate paella, pasta, pizza or frittata. Explore the delicious taste of thinly sliced olive salami on a crusty roll!
Explore Our Range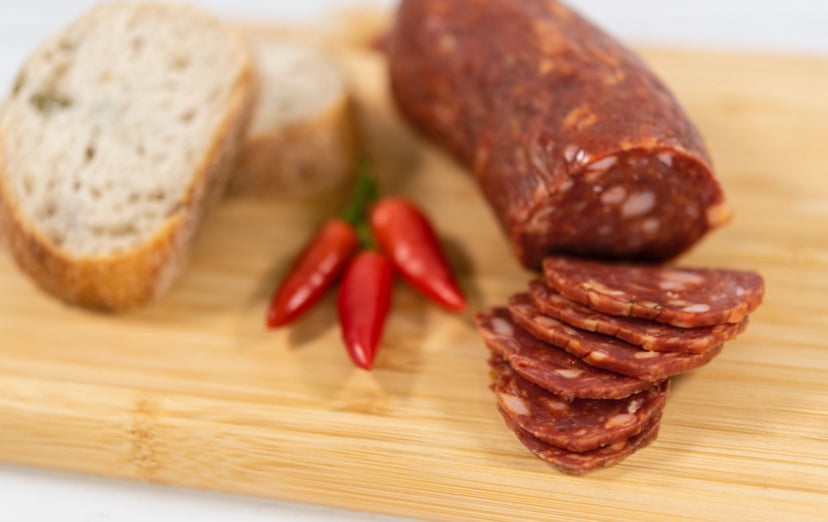 Storing your Salami
Your Salami has been expertly cured for months, making it safe for shipping and being at room temperature.
Once you have received your delicious parcel, place it in the fridge.
When you are ready to enjoy, remove the cryovax. Our Salami has a gelatin skin that keeps the Salami moist. Keep the skin on and peel it down as you slice.
Once you're done, cover the end in baking paper or a brown bag and your Salami will stay consumable for months!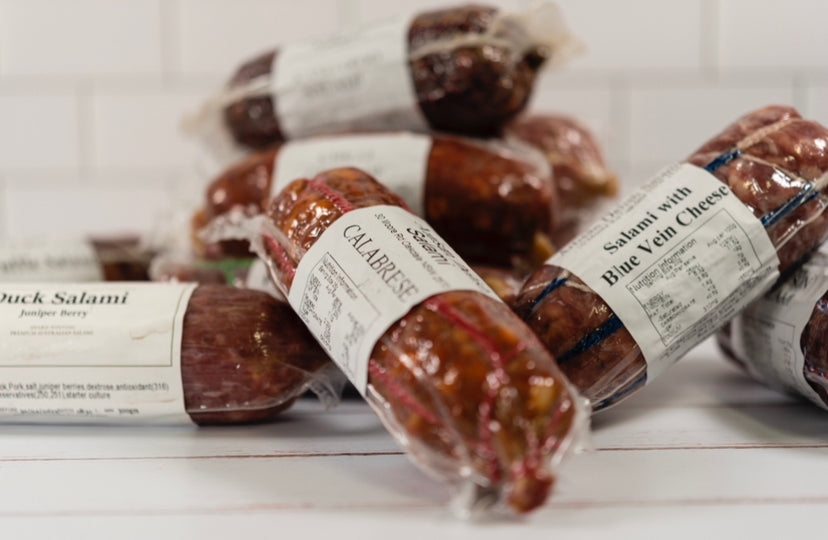 Want to know more?
We regularly attend a variety of markets and events in the MacArthur, South Coast and Southern Highlands areas.
Feel free to contact us with any questions or queries!
Contact Us
Customer Reviews
"Yummy, tasty, meaty goodness. Definitely will purchase again. And what awesome combinations too!"
- Natasha
"I have just purchased an amazing gift pack of chilli salami and it was amazing! Great gift quality product and contact less pick up and delivery! Perfect thank you."
- Sheila
"Totally recommend Artisan Delish. Their Salami's and Chorizo are beautiful and so easy to order online."
- Gez
Stay in the loop!
Follow us on instagram and facebook to stay up to date!